News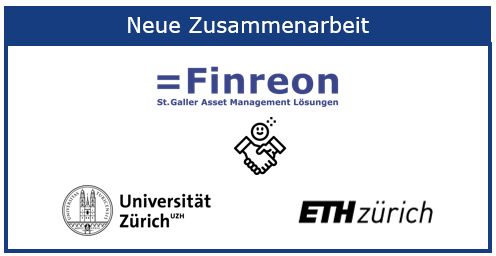 Cooperation with University of Zurich and ETH Zurich
We are very excited about our new collaboration with the Master in Quantitative Finance at the University of Zurich and ETH Zurich. As bridge builders, we call for exchange between academia and practice.
Learn more about the collaborations of our new partners here.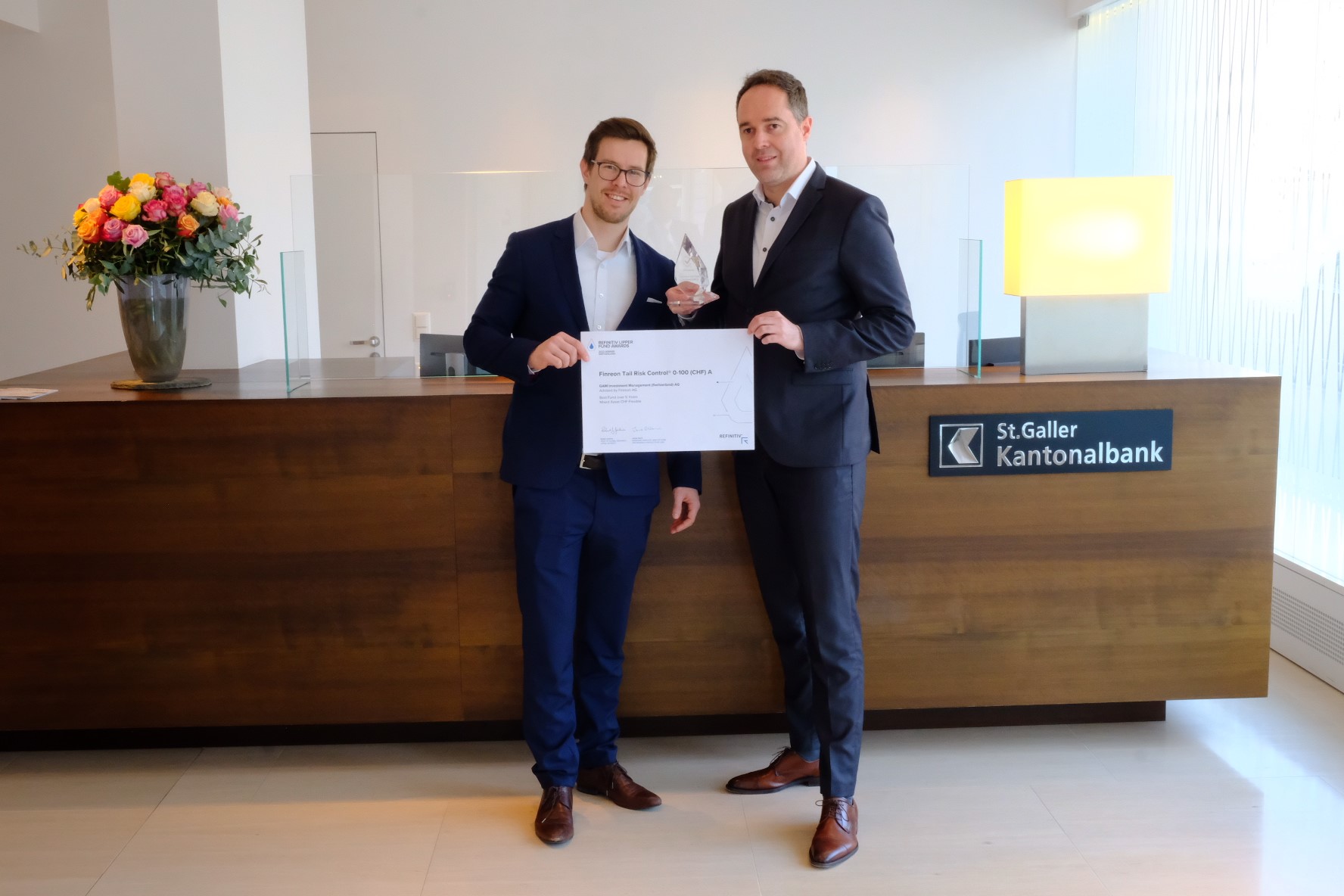 Refinitiv Lipper Fund Award 2022 Switzerland
It is with great pleasure that we inform you that Finreon, in cooperation with St.Galler Kantonalbank (SGKB), has once again won a Lipper Fund Awards 2022. The official event for the awards was cancelled this year. Nevertheless, the success was celebrated on a small scale between Finreon and SGKB.
Read our onepager here.
Events
Finreon organizes several events per year in the form of seminars, webinars and product presentations. The goal of the events is to present exciting and current topics from business, practice, economics and the financial sector to customers and partners in an interesting and varied format.
Impulse
With the Finreon Impulses we want to pass on new thought-provoking impulses from practice and from academic research. As one of the leading innovation providers in Switzerland with proximity to academic research, Finreon sees itself as a bridge builder between the investment community and academia.